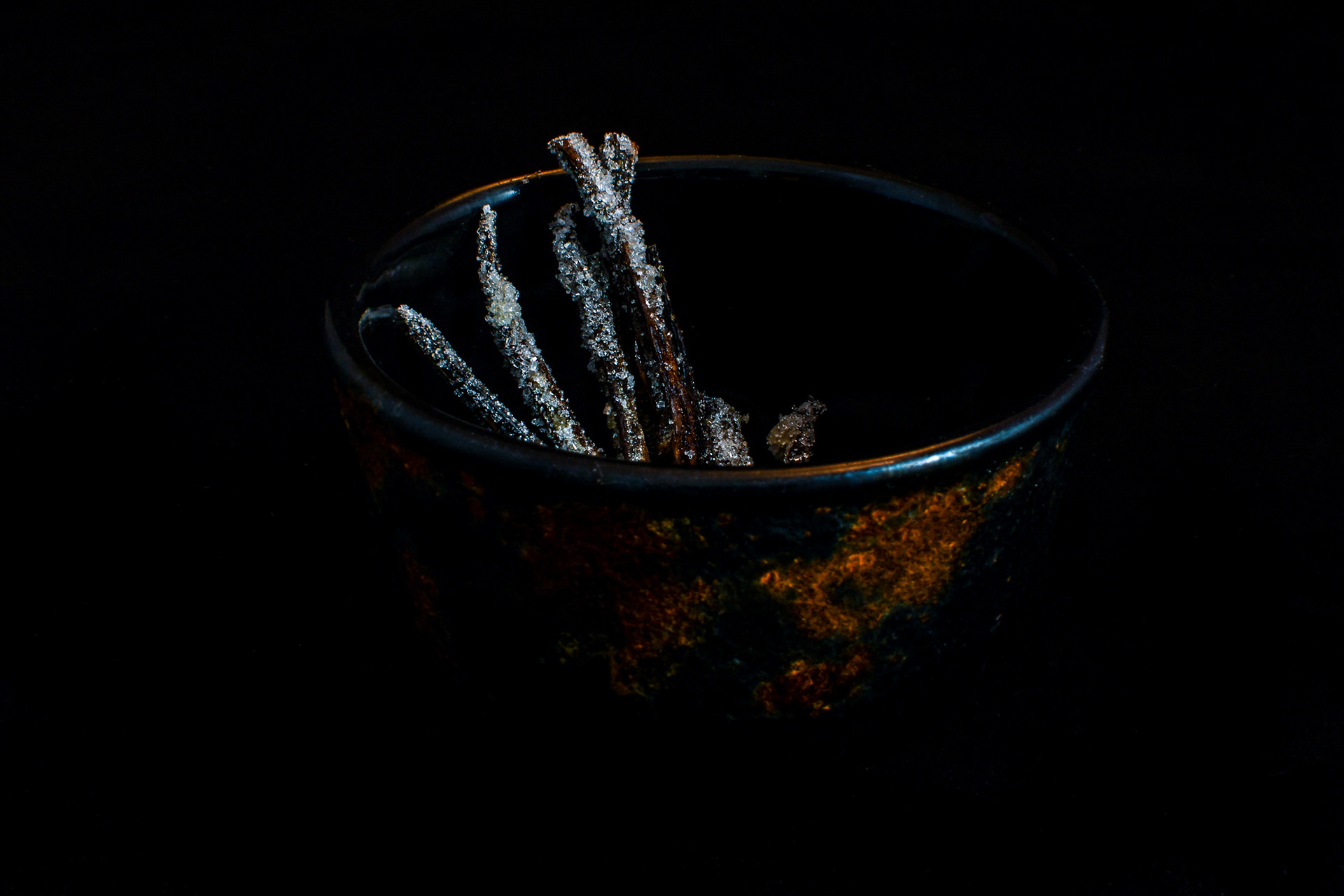 Clearing stuff in the kitchen I noticed my cast iron tea cup being all covered in rust. It had been outside for quite a while in the rain and the wind. I love the rust patina on it now. Rust is such an interesting texture and a process. Like many processes around ageing and decay we tend to neglect it and dismiss the outcome.

The vanilla pods had flashed into my mind a while back and had called to be featured. They are a great example of how one thing can transform another. Instead of discarding the scraped out pods I drop them into a glass filled with sugar and make my very own vanilla sugar. So simple, so effective.

I think it is the color of the rust and the hue of the pods which brought them together here. Or maybe their forms which I feel compliment each other. A calm union of something decaying and something re-used and delicious.