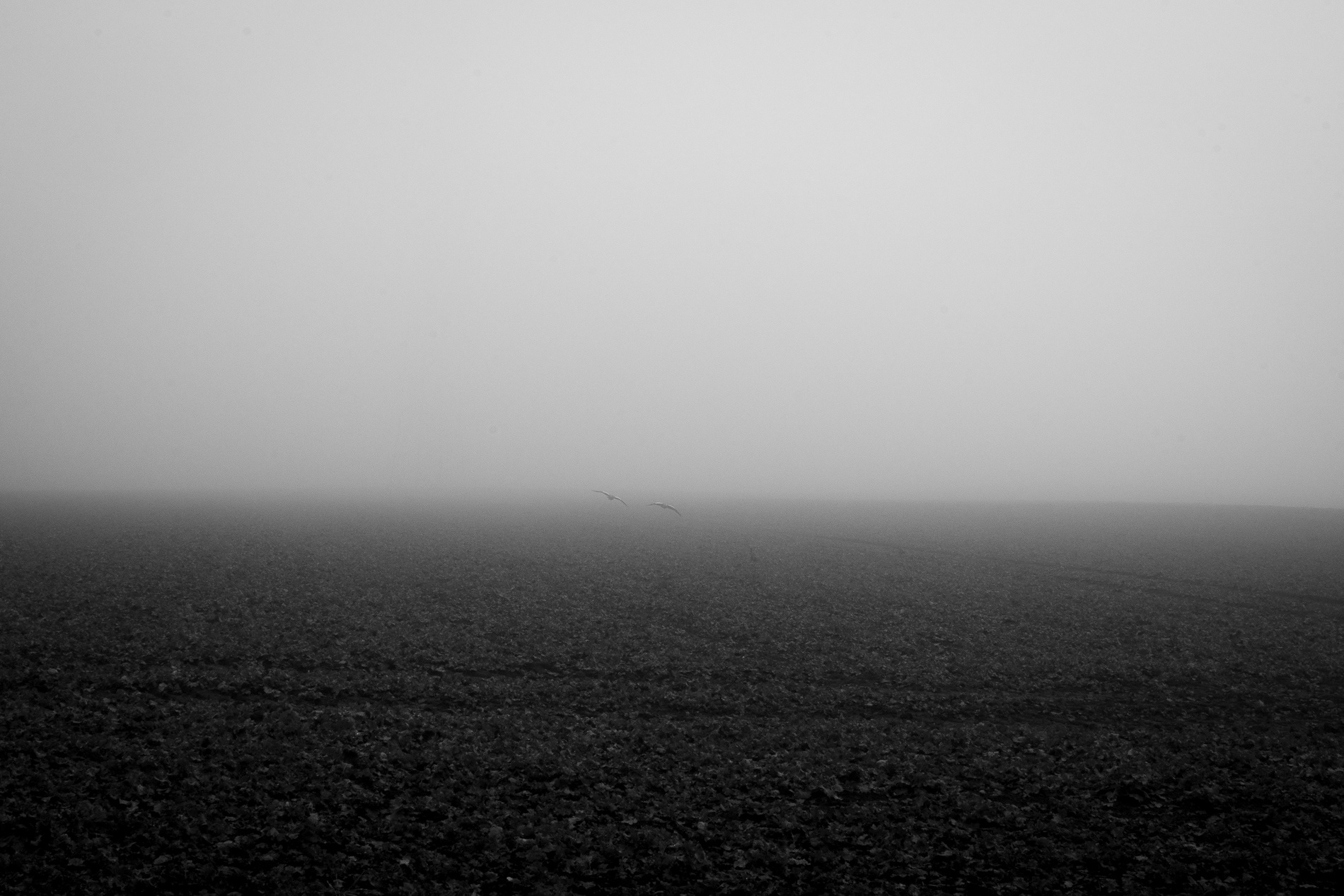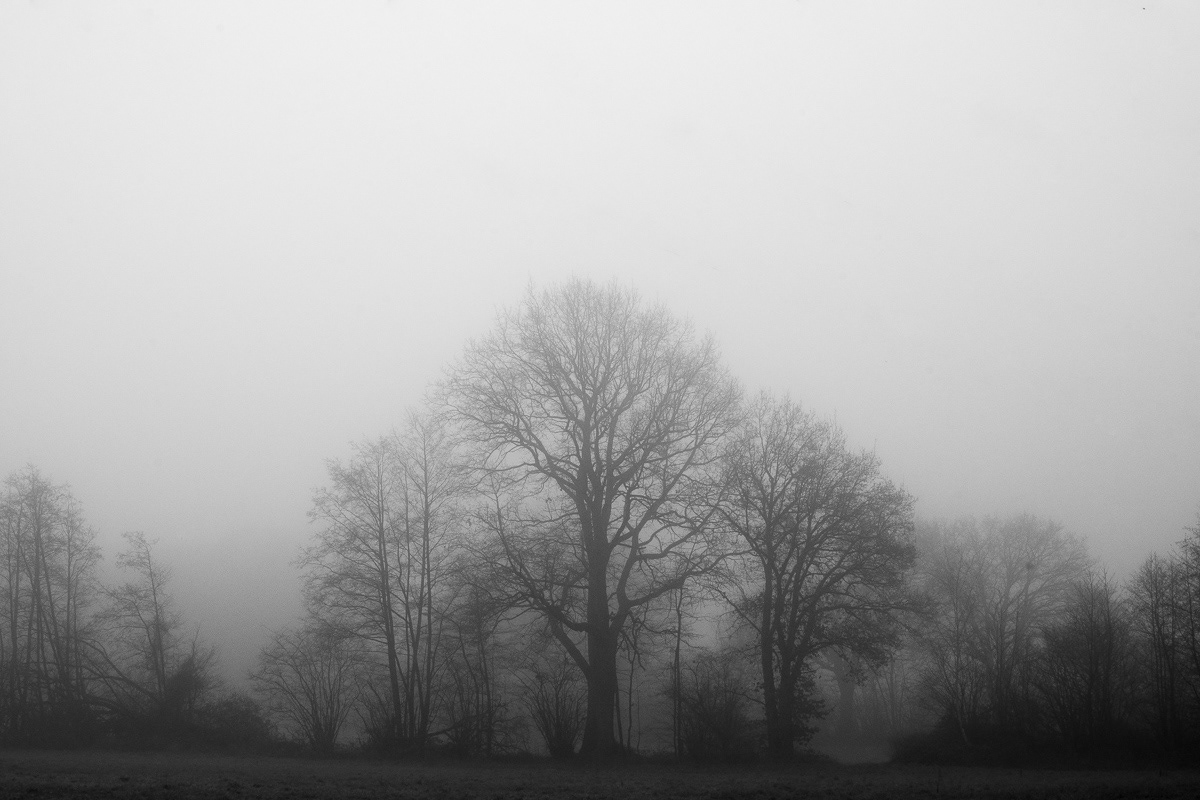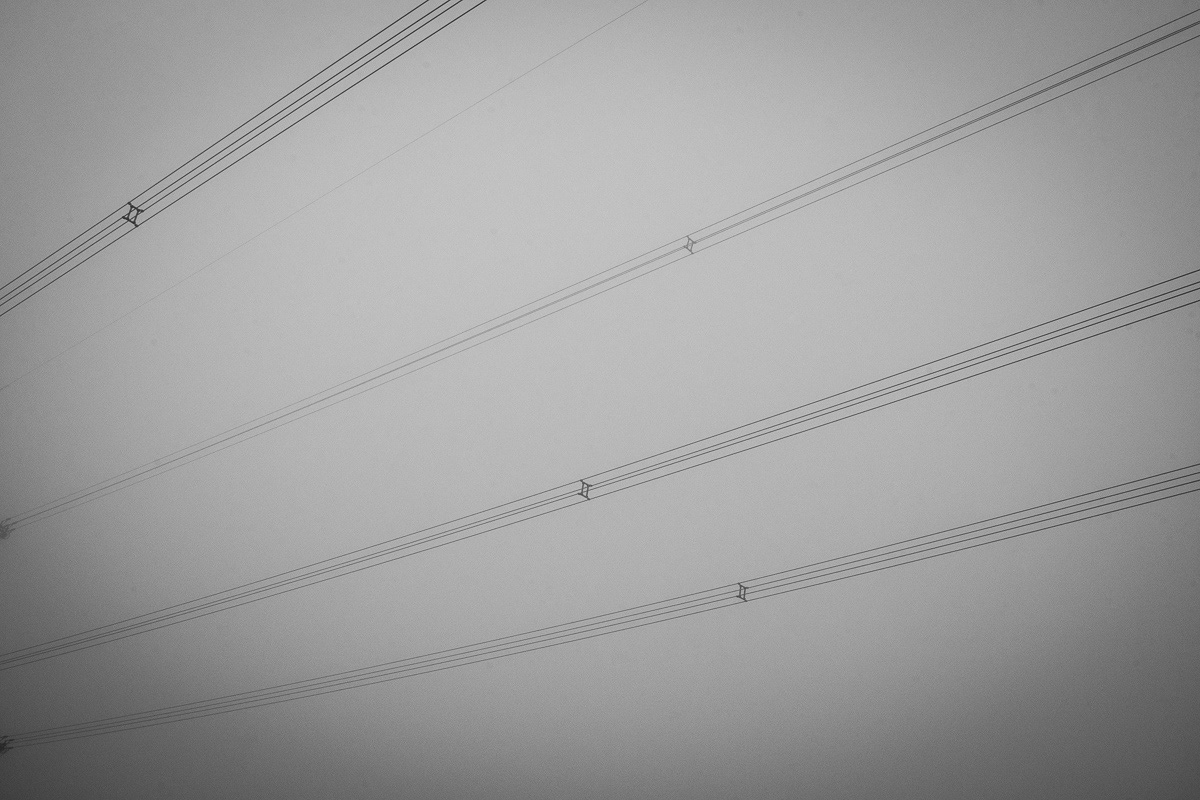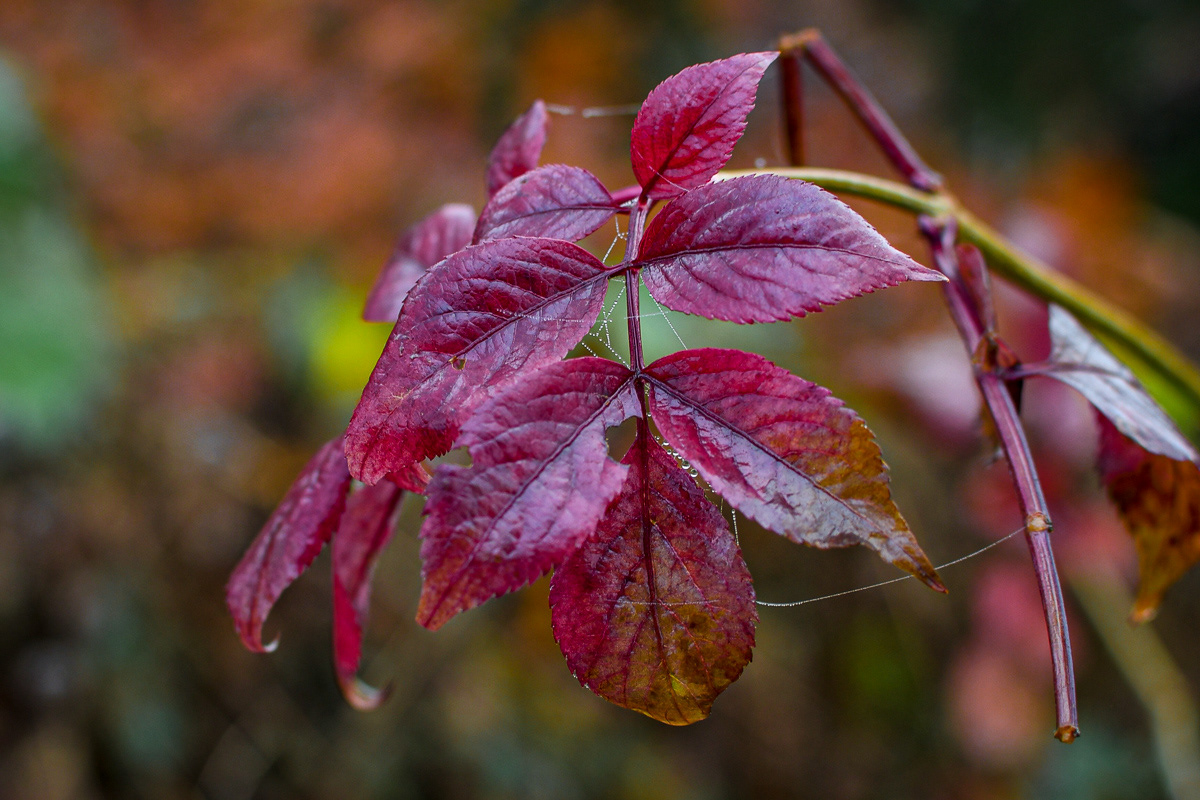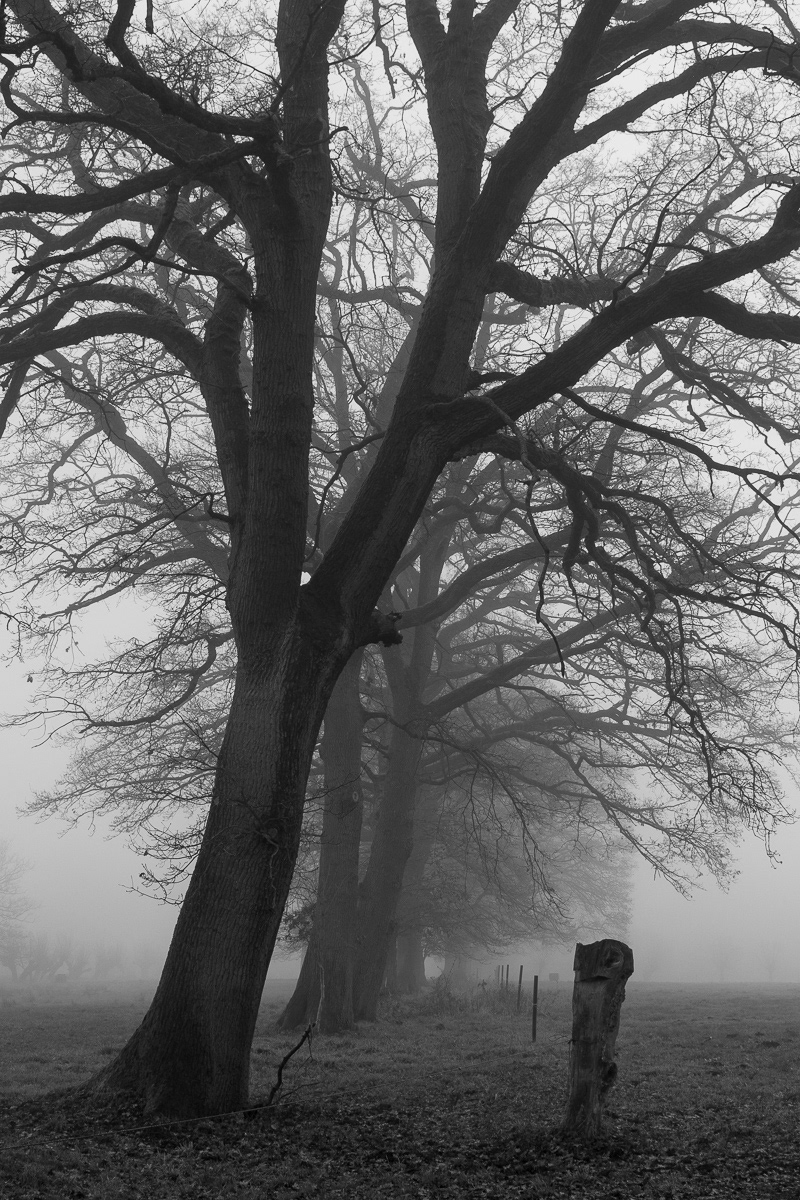 Waking up I noticed dense fog outside. It held out long into the morning. I went to capture it.

The sounds are so muted and the views are so faded which brings a lot of peace to the mind.

I walked into a field, looking for fading trees or fences, turned, walked along the field's edge and suddenly heard geese sounding and the flutter of wings, then they emerged in their flight and I was able to catch them just the way it appeared to me.

In all this greyness there was also wintery splashes of colour  like the branch you can see here.

I like both - the muted, simple views which bring peace to mind and soul and the splashes of colour which spark creative ideas and remind us of how full live is.