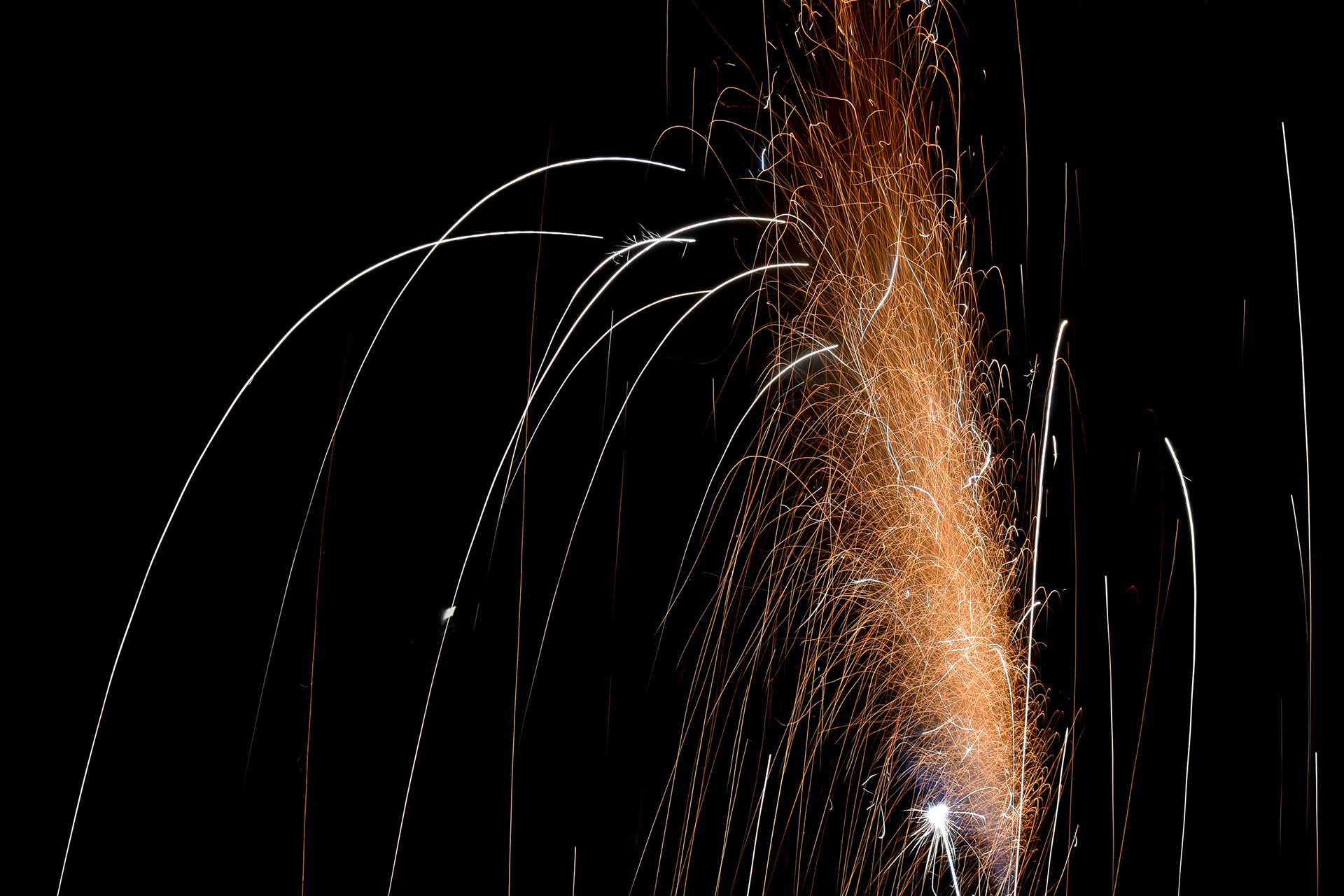 Truly chasing light this New Years Eve. In the dark, focusing best as possible, there is always an element of surprise when you actually look at the pictures. You catch a moment that you actually did witness but you did not see it this way. So many other input - the sparks flying and you feeling the little twinge of heat when they hit you, the noise when they go off and shoot their sparks into the night, the smell, dry and rough, that tickles your nose.

Taking the pictures has made it more intense. We did not, like before, light and throw and light more and rush through the experience. We had very few fireworks and spent time with every single one. And with each other - photographer and videographer. Results are so different and yet so amazingly similar.
And filtered out of the full experience here are a few moments. Looking at these I cannot stop to wonder and look at these in awe, tracing the lights, the sparkles that fly through the night.